For the year 2020. L-Lingo will be giving the gift of language to all existing and new subscribers. In this article, find out exactly how to unlock 4 Free Months Of Language Learning for a friend, family member, or co-worker. 
A Language Learning Gift: FREE Language Learning
Before I tell you how to unwrap that 4 Months Of Premium L-Lingo, you should know a few things about what lies underneath your tree.
The deal is available for paying subscribers only.
It will be valid until January 31, 2020
Only one 4 Month Subscription will be granted per user.
You see this beautiful L-Lingo Gift Card below? Good. You're one step closer to claiming a voucher for 4 Months of Premium Language Learning. You noticed how I worded that sentence? This means that the voucher is meant to be used on someone rather than yourself.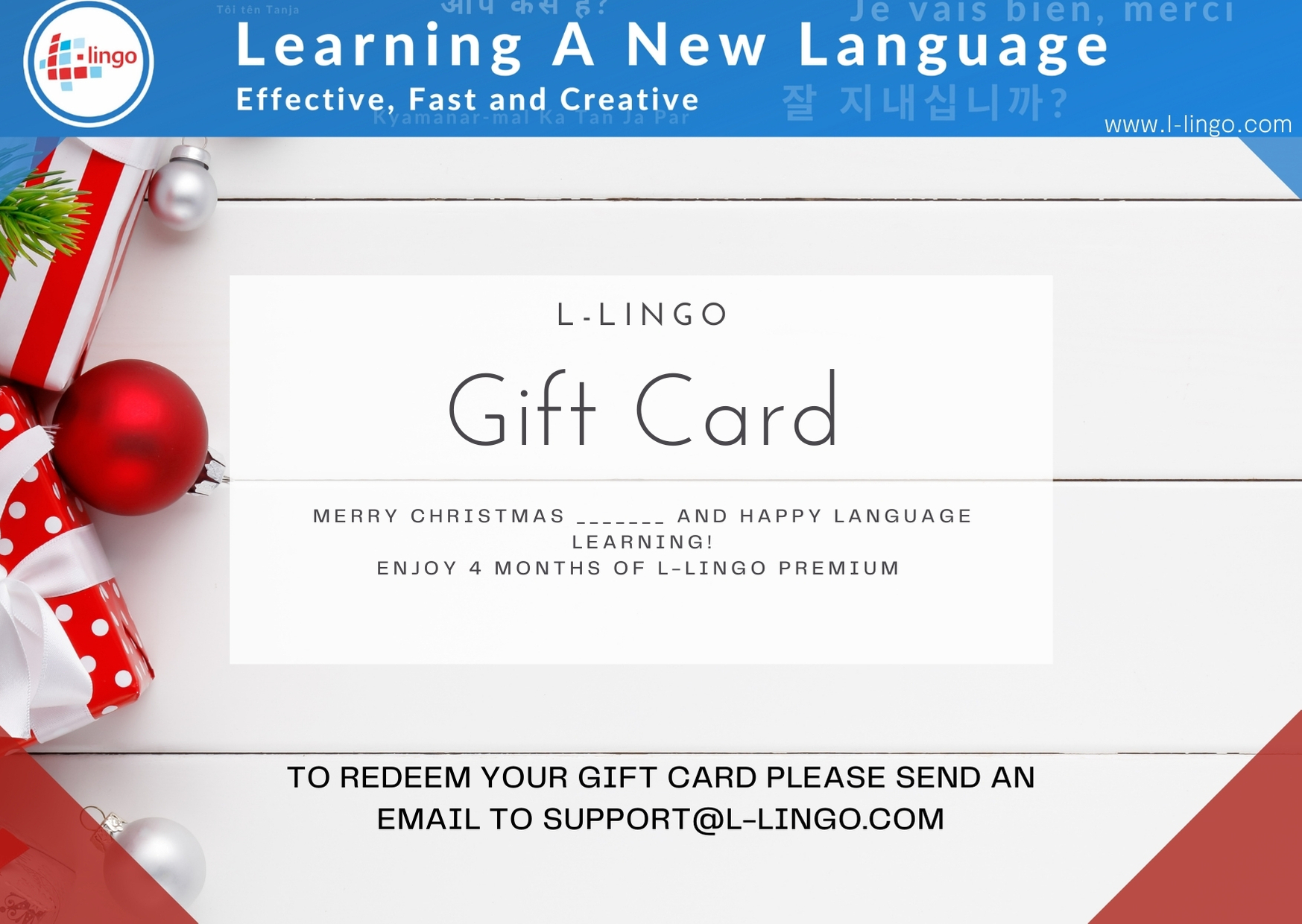 For Existing Premium Subscribers
Just send us an email at support@l-lingo.com including
1. The name of the person you want to gift this voucher to and we'll REPLY with a personalized gift card.
2. Your L-Lingo Subscription Number
*Be reminded that this voucher is for paying subscribers only, however, if you choose to become a new subscriber today, on our annual plan you can also get this voucher.
Merry Christmas And Happy Holidays,
Kiandro