You may have noticed that we have redesigned our website. We wanted to have a lighter colored theme that would better match the look of our software.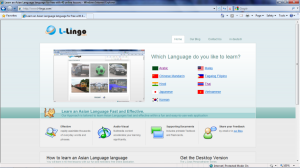 Since we have so many visitors from Germany, we now have a German Version of our website. If you have any comments on the new design or if you find anything that does not function properly (broken link, etc), please let us know.
In the coming weeks, we will adding information to our website. Look out for a post explaining the method of L-Lingo in greater detail along with some user tips for using the application.
Please follow and like us: